Cinécoop attends the International Summit of Coops 2014
What is that: International Summit of Cooperatives?

The International Summit of Cooperatives is a non-profit organization. Its head office is located in Montreal. Its mission is to identify the main business challenges facing cooperative enterprises and mutuals and to provide them with solutions to encourage their development and improve their performance while promoting the benefits of the cooperative business model on the world stage. This year's International Summit of Cooperatives held in Quebec City in October 2014 attracted 3000 people from 93 countries.
This year, the International Summit of Cooperatives formed a validation committee that brings together players from different cooperative sectors, university experts and researchers, and representatives from national and international cooperative organizations.
The themes were:
developing cooperative and mutual enterprises
economics, financing and capitalization
employment
food security
health and social care services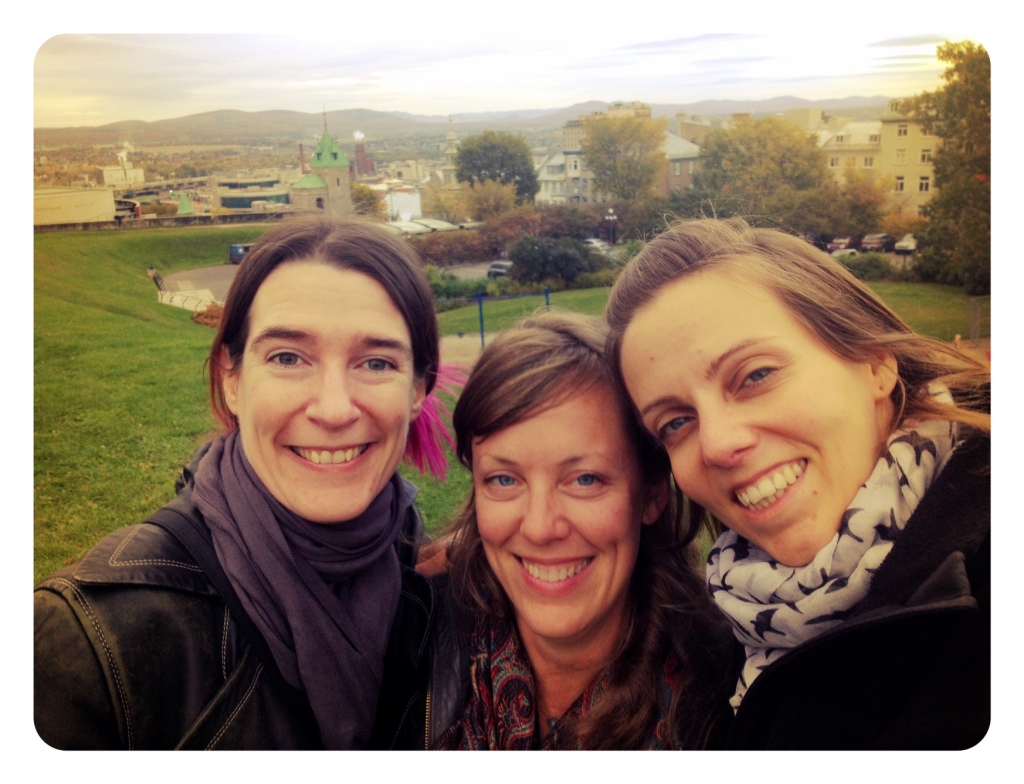 And we were there! The happy 3 of us in Québec City for the weekend!